Lymphodrain Lymphatic Drainage Massage™: A detoxifying drainage and lifting treatment professionally performed with the Lymph-MedTM method to target bloating, areas of edema, and to aid in the fight against cellulite. 60 minutes.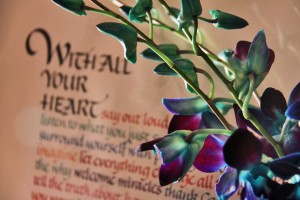 BabyLove™: A body, mind, and soul rejuvenating treatment specially created for pre- and post-natal clients. BabyLove consists of your choice of a combination of two (2) of the following therapeutic treatments: Lymphatic Drainage Massage, Reflexology, Reiki. 105 minutes.
BabyLove also includes a complimentary bottle of Bach Flower Remedy, or ECH2OTM Vibrational Healing Elixir, specifically targeted to address your current state of mind. 10 minutes.
Sunless Tanning: The safe and effective way to give skin a healthy, golden glow without the sun's damaging effects. This luxurious treatment consists of a full body exfoliation with aromatic herbal sea salt, and followed with an application of a bronzing lotion expertly applied for an even and natural looking tan. 60 minutes.
Back-cial/Chest-cial: An aromatherapy facial designed for the often neglected back, shoulder and chest areas. This treatment consists of a herbal compression, deep-pore cleansing, exfoliation, and hydration. This is a wonderful single treatment or compliment to any facial or massage.  60 / 30 minutes.
Waxing:
Full Leg / Half Leg / Thigh
Full Arm/Half Arm / Underarm
Eyebrow / Lip / Chin
Sideburn / Back / Bikini
Tinting: Eyelash / Eyebrow